Lifewave Patches Better Sleeping Book is the fifth of the series showing different Patching Strategies and Formulations specifically for Better Sleeping.
Lifewave Patches Better Sleeping Book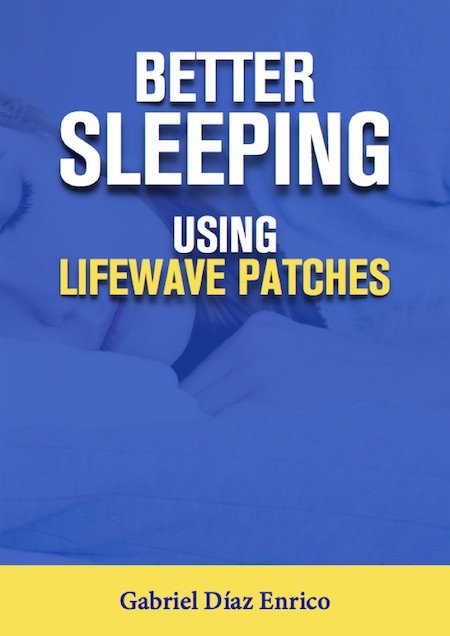 It took several years for me to really understand that my body was telling me what was going on.
The most obvious "Signals" I noticed at that time where related to Pain, like the chronic Low Back and Sciatica issues I had, or the sever case of Arthritis I developed on my left hand. Even the IBS, Eczema and Haemorrhoids I had were the focus of my attention for many years.
However, I did not pay ANY attention to my Sleeping Behaviour.

At all.
and trying to give you a clear picture, there was a point in my life, where I could not sleep more than 4 hours straight without waking up for whatever reason, and most of the time, I was not able to sleep again after I wake up.
Simply, I could not sleep well in general.
No matter what I did.
and THAT was my problem.
Because I found out, it was all about UNDERSTANDING what was going on with me..
and being able to realise that, helped me to take the biggest step to solve everything I had.
Well, let me explain...
What's Really Going On Here?
At the first section of the book, I go straight to the main reason I developed Sleeping Problems and I include all the Protocols I've used during that initial stage: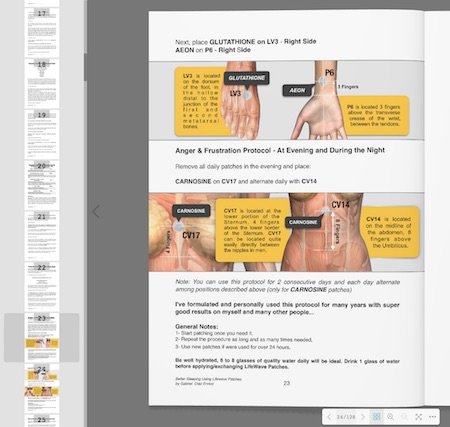 What To Do When Nothing Seems To Work
if you've been trying different ways to overcome any Sleeping issues and you couldn't manage it till now, then, at this section inside the book, I include some valuable background information and the "Key Points" to start looking at things in a very different way...
Everyone Breaks At The Weakest Point
and I include different protocols according to individual "Weak Points":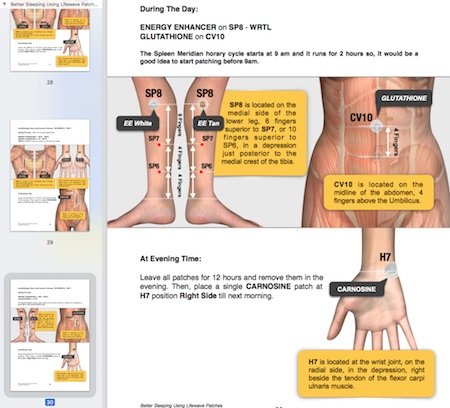 Then I move into the most Common Sleep Issue: INSOMNIA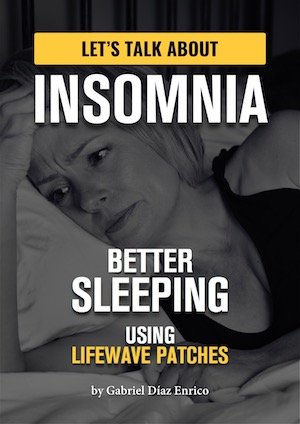 A Complete Section dedicated exclusively to the subject.
"Insomnia is the most common of the sleep complaints, affecting around 30% to 40% of the general adult population and about 15% to 25% of children."
and I included the section:
Moving Energy Having Insomnia
A new way to approach Patching, including the concept of "2 Sides" Moving Energy, and of course all the protocols you can test.
Lastly, there are to important sections:
BASIC PROTOCOLS FOR BETTER SLEEPING SECTION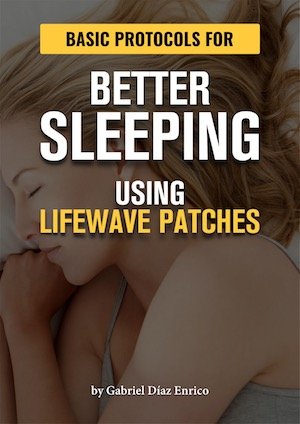 At this section of the book I group all the Basic Protocols I personally tested and formulated for others.
ADVANCED  PROTOCOLS FOR BETTER SLEEPING SECTION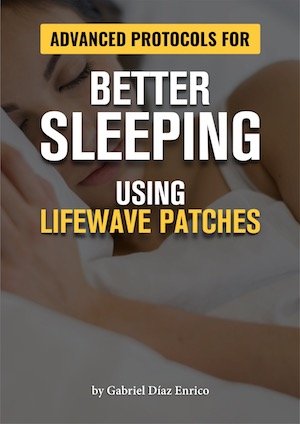 I'm including this section for those who have already "Mastered" the Dynamics of Moving Energy Correctly to Deal with the Imbalances causing Sleeping Problems.
The Protocols I Include here are Advanced Options which you can test having met all the Basic Requirements (which I explain in detail inside the book)
 CONCLUSION
Inside this book I include in detail my own experience of having sever Sleeping Problems and how I managed to solve them, and my focus is to pass you a large number of "New Images" and Concepts, along side a long list of Protocols and Patching Options.
Now, I Think This Is VERY IMPORTANT:
Lifewave Patches Better Sleeping Book is a completely Virtual Book and accessible via your Account at PatchingProtocol.com
And There is no Shipping Involved.
Once you log on inside your account at PatchingProtocol.com, you will see BETTER SLEEPING Using Lifewave Patches Book Cover: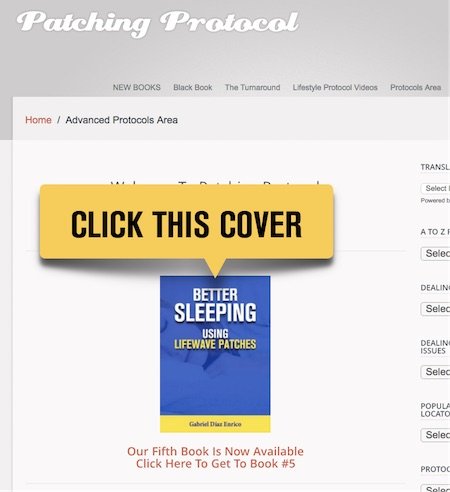 Just click The Book Cover once you are Logged In inside Your Account and you will be able to get the Book right away…
If you are yet to Join Us, you can do that by creating a Free Account Here and then, you'll be able to get this book once you are logged in...
Now, If you need any help in the process of getting the book or if you have any question, you can reach me here…
Thank you very much for being here and I wish you a Happy and Successful Patching!.
Cheers!
Gabriel Diaz Enrico
The Patching Protocol Team
PS: Lifewave Patches Better Sleeping Book is the fifth of the series showing different Patching Strategies and Formulations specifically for Better Sleeping....
---
---
For More Information About Lifewave Patches.
You can Join our Free Area Here.
Thank You!
---
If you have any question, you can Contact Us Here
---
Watch our videos at our YouTube Channel:
https://www.youtube.com/user/patchingprotocol
---
All Images Are Created And Published By Patching Protocol